Featured Past and Present Attendees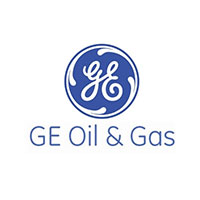 Mr. Shakthimani Logasundaram
Vice President
BHGE
This page is protected. Please enter the password to view the full attendee list.
The CIO Toronto Think Tank by IBM is a chance to network, learn and engage with your peers on key industry concerns. Take some time out of the office to discuss and tackle the big issues currently affecting your company.
Heed our Call for Speakers if you are interested in speaking, or Register Now to find out if you qualify for a VIP pass!
For more information about the CIO Toronto Think Tank by IBM contact marketing@cdmmedia.com
Here's what our past attendees had to say:
I thought it was a great experience and highly informational.
Assistant Vice President, BNY Mellon
This is one of the best conferences we have attended.
Chief Technology Officer, No Magic, Inc.
Overall, it was a great experience! The one-one-one meeting length was just right. There was the perfect mix of industries represented in the CIO lineup. We are already in the process of following up with potential partners we met at the summit.
Director of Sales, CIGNEX Datamatics
Great event! I found value in the content and all of the speakers' presentations. The time in-between sessions was valuable networking time, also.
VP Technology - CISM, Loop Capital
My most valuable take away was by far the relationships and I'll say friendships that I developed, not only with other CIOs but frankly with the vendors who attended. I especially was surprised by the benefit of getting to know some of the vendors in a way that other formats had not allowed. It is much easier to develop partnerships following an event like this.
CIO
Warning!
Future Watchers is not afiliated with CDM Media. The link on their website to ours does not indicate any relationship, and appears to be intended to deceive.